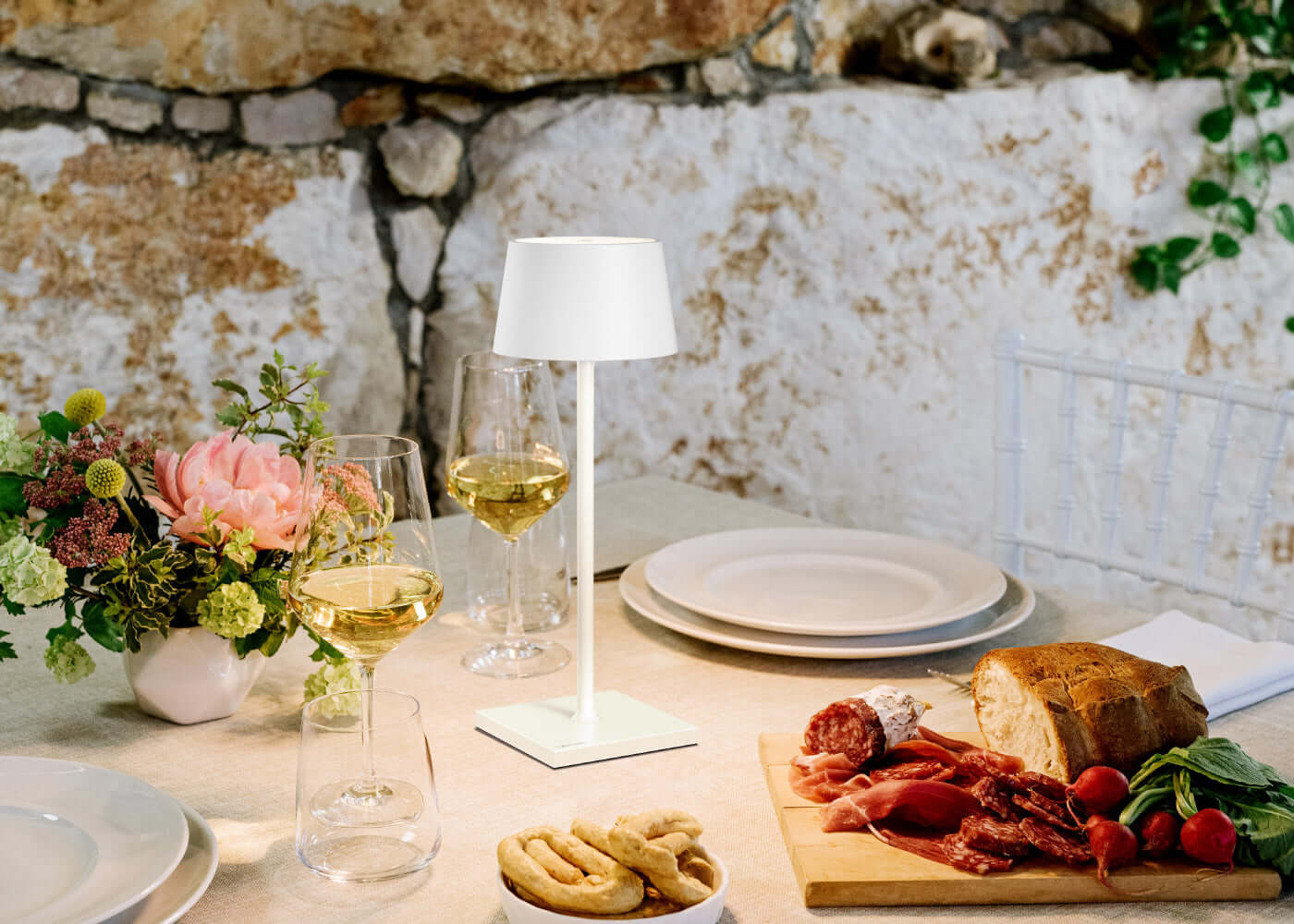 New Stilosa 3
The new Stilosa 3, designed in Italy, has an optimized height so as not to annoy diners and an improved shade to provide more light in less space. It has a larger, borderless backlit surface. In addition, with Stilosa 3, battery replacement can be done independently. This lamp has an easy-to-connect reversible USB-C connector.
The new Stilosa 3 is available
A revamped look and new technical features for the new Stilosa 3, which is available in several table-top and floor-standing variants.
Stilosa Collection - Round Base
Stilosa Mood and Stilosa Floor are up for pre-order
Buy now to guarantee the new model now, quantities are limited. Ships in March 2023. We will ship pre-orders with priority.
Stilosa Collection - Base Mood
Stilosa Floor - The Rechargeable Floor Lamp